FIND RELIEF FROM INFLAMED SKIN
Eczema (Dermatitis / Rashes) Treatments Chula Vista | La Jolla | Eastlake CA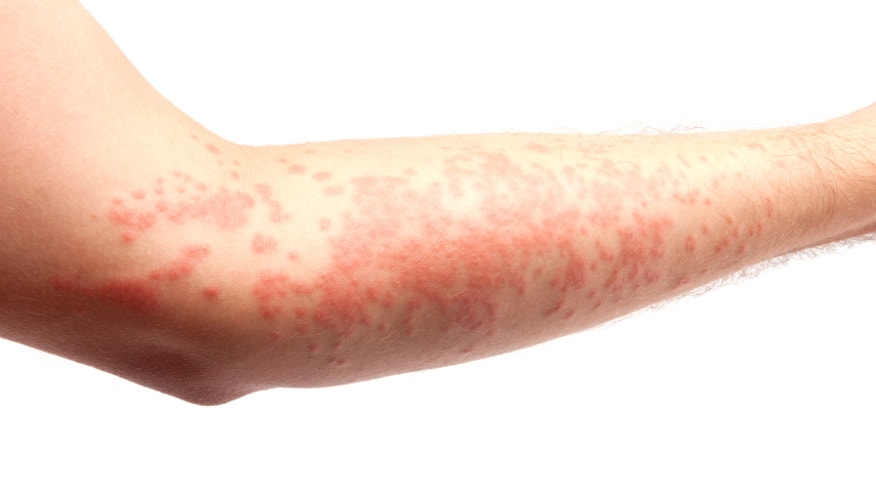 Eczema, dermatitis, and rashes are skin problems that indicate significant underlying inflammation in your skin. They can be extremely itchy, painful, and impact your quality of life. Dr. Darrell Gonzales is a board-certified dermatologist with expertise in the care of your skin. Offering a range of eczema treatments at his La Jolla and Chula Vista practice, he will partner with you to rapidly get your skin back to its healthy and happy state.
Contact Us Today!
UNDERSTANDING AND FIXING YOUR ITCHY AND INFLAMED SKIN
Eczema, dermatitis, or "rash" are general terms for an allergic or inflammatory reaction of the skin. Although eczema can be divided into several categories, the most common form of eczema is atopic dermatitis which usually starts before the age of 5. Atopic dermatitis is a lifelong tendency to allergic conditions including chronic rashes and sensitive skin. It is often associated with asthma and allergic rhinitis (hay fever).
Eczema (dermatitis, rash) can be triggered by just about anything coming in contact with the skin and usually impacts atopic people who have sensitive skin. Eczema can flare secondary to change in climates, stress, an infection, or exposure to irritating substances.
Eczema most often impacts people known to have dry sensitive skin. Affected areas usually appear very dry, thickened or scaly. In fair-skinned people, these areas may initially appear reddish and then turn brown. Among darker-skinned people, eczema can affect pigmentation, making the affected area lighter or darker. No matter which part of the skin is affected, eczema is almost always itchy and possibly burning in nature. Sometimes the itching will start before the rash appears, but when it does the rash most commonly occurs on the face, knees, hands or feet. It may also affect other areas as well. The exact cause of eczema is not known, making it a very difficult and frustrating condition. The natural human desire to scratch or rub an itchy rash just makes the condition worse, and treatments can be slow and are not always completely effective.
STOPPING THE ITCH AND REDNESS OF YOUR SKIN WITH AN EXPERT
Dr. Gonzales is a board-certified dermatologist who has extensive training in the identification and treatments of eczema and generalized rashes at his La Jolla practice. He understands that these rashes can be frequently unpredictable and sets special time aside every day for emergency patients who have a flare or new onset of a rash. Dr. Gonzales has the most up to date knowledge in treatment of both acute and chronic eczema including prescription strength topical steroids, topical immunomodulators, barrier repair creams, ultraviolet light therapy, and systemic therapy. Dr. Gonzales will listen and partner with you to develop a rapid strategy for clearance and control of your dermatitis. He will also help you to learn to avoid those factors that precipitate your rash and educate you on ways to prevent it in the future. Please call him and make an appointment to regain the health of your skin and find relief through eczema treatments at his La Jolla and Chula Vista practice.
For more information about the procedures and treatments performed by Board Certified Cosmetic Dermatologist, Dr. Alyssa Nash-Goelitz, Dr. Darrell Gonzales, Dr. Johannah Valentine, and Yvonne Lopez Clark PAC, please click here or call  858-657- 0267. Serving the La Jolla (office), San Diego, Chula Vista, Eastlake (office) California and surrounding areas.