MAKING FLAKES AND DRY PATCHES A THING OF THE PAST
PSORIASIS TREATMENTS LA JOLLA | CHULA VISTA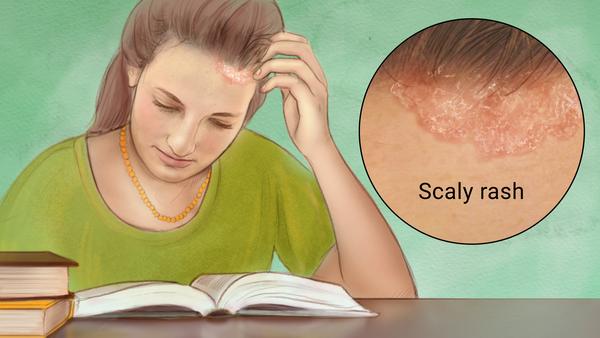 Psoriasis is an inflammatory process on the skin that can be associated with many challenging medical and social consequences. In the last decade there has been a revolution in treatment options for this skin condition. Dr. Darrell Gonzales understands the terrible impact that psoriasis may have and has advanced training in its diagnosis and treatment. This allows him to provide a range of highly effective psoriasis treatments at his La Jolla and Chula Vista practice.
NEW HOPE WITH THE USE OF ADVANCED SCIENCE AND EXPERTISE KNOWLEDGE
Psoriasis is a chronic, autoimmune disease that appears on the skin. A sometimes life altering disease, psoriasis is estimated to impact 7.5 million Americans. It occurs when the immune system sends out faulty signals that speed up the growth cycle of skin cells. Normally, new cells take about a month to move from the lowest skin layer where they're produced, to the outermost layer where they die and flake off. With psoriasis, the entire life cycle takes only days. As a result, cells build up rapidly, forming thick silvery scales and itchy, dry, red patches that are sometimes painful. There are several forms of psoriasis including plaque psoriasis, scalp psoriasis, nail psoriasis, guttate psoriasis, erythrodermic psoriasis, pustular psoriasis, and psoriatic arthritis. As there are several forms of psoriasis, there are also several psoriasis treatments. At his La Jolla practice Dr. Gonzales will work personally with you to select the optimal treatments.
Contact Us Today!
For some people, psoriasis is just a nuisance. For others, it's disabling, especially when associated with arthritis.
PARTNERING WITH YOUR DERMATOLOGIST FOR PSORIASIS TREATMENT
Psoriasis can adversely impact the quality of one's life. Dr. Gonzales recognizes this truth. As a board-certified dermatologist, Dr. Gonzales has the expertise and training in the most advanced treatments of mild, moderate, and severe psoriasis. In the last several years there has been a revolution in the management and treatment of psoriasis including topical, systemic, and biologic agents. Dr. Gonzales will listen to your concerns, carefully evaluate your skin, and partner with you to develop a state-of-the art treatment regimen specific towards your needs. Please call Dr. Gonzales's La Jolla office now for a consultation on psoriasis treatments, and to begin the first big steps in improving the quality of your skin.